Leaky Faucet Repair in Kelowna by Roto-Rooter
Is your faucet dripping incessantly, causing headaches and wasting water?
Roto-Rooter – your trusted Kelowna plumbing experts – are here to save the day. We specialize in repairing leaky faucets, making them run smoothly for years to come.
Signs You Need Faucet Repair
Don't let a small leak turn into a big problem. Contact Roto-Rooter when you notice:
Continuous Faucet Leakage: A faucet that won't stop dripping is a clear sign it needs immediate attention.


Slow or Clogged Drains: If your sink drains slowly or becomes clogged, it's time to call our experts.


Aging Pipes: Old pipes can lead to faucet issues like leaks, corrosion, clogs – our certified technicians can fix it all.


Bubbling and Gurgling Sounds: Unusual sounds from your sink can indicate underlying problems.


Foul Odors: A stinky sink can be a sign of bacterial growth, corrosion, or water contamination.

When to Replace a Faucet
Not all faucets need replacing; some can be repaired. However, you should consider replacement when:
Dripping Faucet: Even a small, persistent drip can lead to water waste and potential damage. Repairs may solve this, but if it continues after multiple fixes, a replacement is advisable.


Low Water Pressure: Reduced water pressure often indicates significant corrosion or hard water buildup. When cleaning doesn't resolve the issue, a new faucet may be the best solution.


Leaking Faucet or Handles: Faucet leaks can cause various problems, from mold growth to structural damage. If tightening or replacing parts doesn't solve the issue, consider replacing the entire faucet.


Rust, Grime, or Mineral Deposits: Accumulated rust, grime, and mineral deposits can impede a faucet's performance. While some can be cleaned, extensive damage may require a new faucet.


Squeaking Handle or Damaged Components: If the handle or components make noises or feel damaged, it's a sign of wear. Lubrication might help temporarily, but a replacement is a more lasting solution.


Spitting Faucet: Water spitting from the faucet may indicate a clogged aerator. If clearing the blockage is challenging, it's time to consider a replacement.


Noisy Faucet: Unusual sounds from the faucet often indicate internal issues. Cracks or hardened rubber washers may require replacement. If the source of the noise can't be located or repaired, it's best to replace the faucet.


Aging Faucet: Faucet lifespan varies, but a general guideline is 15-20 years. If your faucet is older and shows signs of wear, replacing it is a wise choice.


Bad Water Smell or Taste: If one faucet produces unpleasant-smelling or bad-tasting water, it could indicate wear and tear inside the faucet or piping. Professional inspection or replacement may be needed.


Mold Formation: A leaking faucet can lead to mold growth, posing health risks and causing damage. If mold is detected, address the leak promptly and consider faucet replacement.

Why Choose Roto-Rooter for Faucet Repair in Kelowna
We understand that a leaking faucet can be a real nuisance. Our team of licensed plumbers is dedicated to providing efficient and cost-effective solutions.
Here's why you should choose us:
Experienced Professionals: With a legacy spanning 80+ years, Roto-Rooter plumbers are experienced, fully licensed and well-versed in local building codes.
Safe Installations: We ensure all new fixtures are installed safely, preventing future leaks in your plumbing system.
Customer Satisfaction: Hundreds of satisfied customers in Kelowna & Vernon trust us for their plumbing needs.
Prompt Service: Contact us at the first sign of leakage or lower water pressure in your faucets. We're here to help!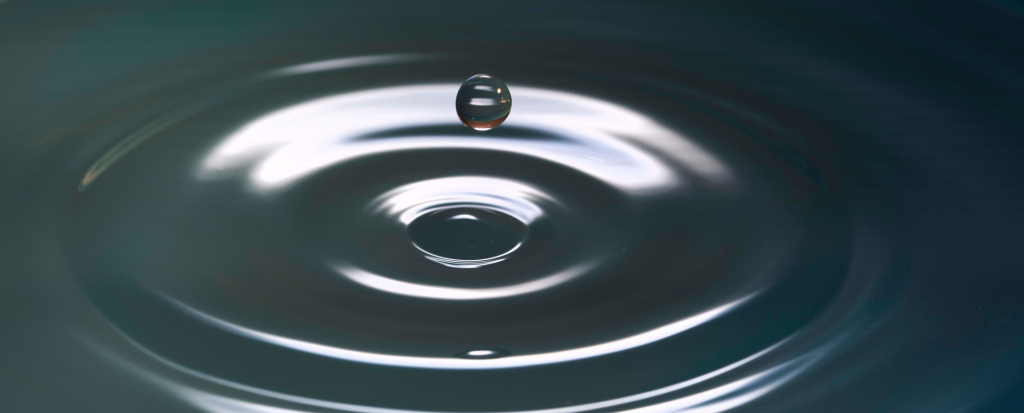 Avoiding Leaky Faucets
Prevention is key to avoiding faucet leaks. By taking proactive measures, you can extend the lifespan of your faucets and prevent costly repairs down the line. Here are some comprehensive tips to help you avoid leaky faucets:
Proper Installation: Ensuring your faucets are properly installed is the best way to prevent leaks from the get-go. During installation, use a faucet repair kit to ensure the best results. It's crucial to make sure that water supply lines and valves are securely tightened onto your faucet body and spout. To guarantee a professional installation, consider hiring an experienced plumbing company.
Regular Faucet Maintenance: Faucet maintenance is essential for preventing leaking faucets and prolonging the life of your fixtures. Regular cleaning and replacing worn seals and gaskets every few years can go a long way in preventing leaks. Cleaning your sink and bathroom faucets with soap and water or a vinegar and baking soda solution helps keep them in top condition.
Check the Water Pressure: High water pressure is a common cause of faucet leaks. Excessive pressure can damage the faucet over time. Periodically check your hot and cold water pressure, and if it's too high, use a pressure regulator to bring it within a safe range.
Use New Parts: When replacing damaged components, always use new, high-quality parts to avoid faucet leaks. Ensure that water lines, valves, and the faucet spout are correctly tightened onto the faucet body. Worn-out or damaged parts, such as O-rings and washers, should be replaced promptly with new ones.
Inspect the Seals: Damaged or worn-out seals can lead to leaks. Regularly inspect your faucet's seals, and if you notice any damage, replace them immediately to prevent further leakage.
Install Aerators: Aerators are essential components that control water flow from the faucet spout. Faulty aerators can disrupt the water pressure and cause leaks. Replace a faulty aerator promptly to prevent further leaks.
Tighten the Faucet Assembly: Loose parts are a common cause of faucet leaks. If you notice a leak, check for loose washers, water supply lines, or valves, and tighten them as needed to prevent further leakage.
Seek Professional Help: If you're unable to access or fix a leak, have a clogged drain, or leaking toilets, don't hesitate to call our licensed plumbers at Roto-Rooter Plumbing. We can identify and address the issue efficiently, preventing potential water damage to your home.
Video: How to Fix a Bathroom Faucet
Leaky Faucet FAQs
Should I call a plumber for a leaky faucet?
While it's possible to fix a leaky faucet yourself, calling an experienced plumber is a more reliable option for better long-term results. Licensed plumbers have the expertise to diagnose the issue accurately, ensuring a thorough repair that prevents future leaks. This professional approach can save you time, money, and the hassle of recurring faucet problems.
Is it cheaper to repair or replace a faucet?
Repairing a faucet typically costs between $100 to $250, while replacing one can range from $200 to $400 or more, depending on the model and parts required. For minor issues like drips, repairs are usually cheaper, but if your faucet is old and problematic, replacement may be a cost-effective, long-term solution. The choice depends on the specific condition of your faucet and your budget. Contact Roto-Rooter Kelowna for a leaky faucet repair quote today!

Expert Faucet Repair Services in West Kelowna, Kelowna & Vernon, BC
Don't ignore a leaking faucet! It can lead to higher utility costs, rust, and constant annoyance.

Roto-Rooter's licensed plumbers will repair or replace your faucet at an affordable price, ensuring it functions flawlessly.
With over 70 years in the plumbing business, Roto-Rooter is a trusted choice for residential and commercial plumbing services across Canada.
Contact our Kelowna plumbing repair team at (778) 760-3792 for prompt and reliable plumbing solutions from Vernon to West Kelowna, BC.
GP Lainsbury
October 16, 2023
Friendly, efficient service. Too expensive, but everything is if you're not living large
Our house needed a complete replacement of our poly B plumbing as we were getting pin hole leaks. I anticipated a major job, (it was) and lots of large holes in our walls and ceilings everywhere. To my surprise, Nathan and his crew were able to replace our complete house with minimal small holes. Nathan was professional, on time, and the price they quoted was the price we paid. Nathan answered all our questions and was attentive to our needs. They even did a great job cleaning after completing the work! Needless to say, I would recommend them!
Teresa Lotoski
October 5, 2023
Very professional and great customer service. Took extra care to get the job done properly. Would highly recommend Roto Rooter
Jamie Scribner
September 21, 2023
Technician was polite and professional.
Wolfman
September 19, 2023
Booking appointment was easy, plumber arrived right on time I feel that the service provided was professional and thorough. Got the membership which saved me money immediately, as well as any service I might need in the next year. Preventative inspection of our sewer turned out to be timely intervention before a sewer back up. We now have piece of mind.
Karen Wolfe
September 18, 2023
We have been working with RotoRooter for the past year in identifying and resolving drainage issues at our strata. Liam and team are amazing, and we have always been impressed on the responsiveness and quality of service.
Mike B
September 18, 2023
Quality work, kind and professional technicians.I would recommend and I will hire them again for any plumbing work.