Roto Rooter Plumber Kelowna
Top-rated Kelowna Plumbing Company in Vernon, Lake Country, West Kelowna, and Kelowna, BC
Burst pipe? Clogged drains? Hot water tank acting up?
Roto Rooter is a 24/7 plumbing service providing fast, reliable, and quality work throughout the Okanagan Valley, British Columbia.
With decades of experience, our expert team of plumbers goes the extra mile for our residential and commercial clients.
Call our customer service team at 778-760-3792
Our regular business hours are: Monday – Friday 7AM-5PM; Saturday/Sunday on-call
Known for our full service plumbing, quality workmanship and exceptional service, we're one of the best plumbing companies in Kelowna, Vernon & the surrounding area. No matter your plumbing problems, our licensed and insured team of Kelowna plumbers and can get the job done and bring you peace of mind.
Plumbing Services
🔧 Shower, Toilet & Sink Repair
🔧 Frozen Pipe Thawing
🔧 Hot Water Tank Repairs, Maintenance & Replacement
🔧 Tankless Water Heaters & Water Heater Installation
🔧 Sump Pump & Sewer Pump Repair & Maintenance
Drain Services
💧 Leaky Pipes, Clogged Drain Clearing & Repair
💧 Leaky Pipe Repair, Replacements & Maintenance
💧 Water Main Repair & Replacement
📞 24-Hour Emergency Service & Same Day Appointments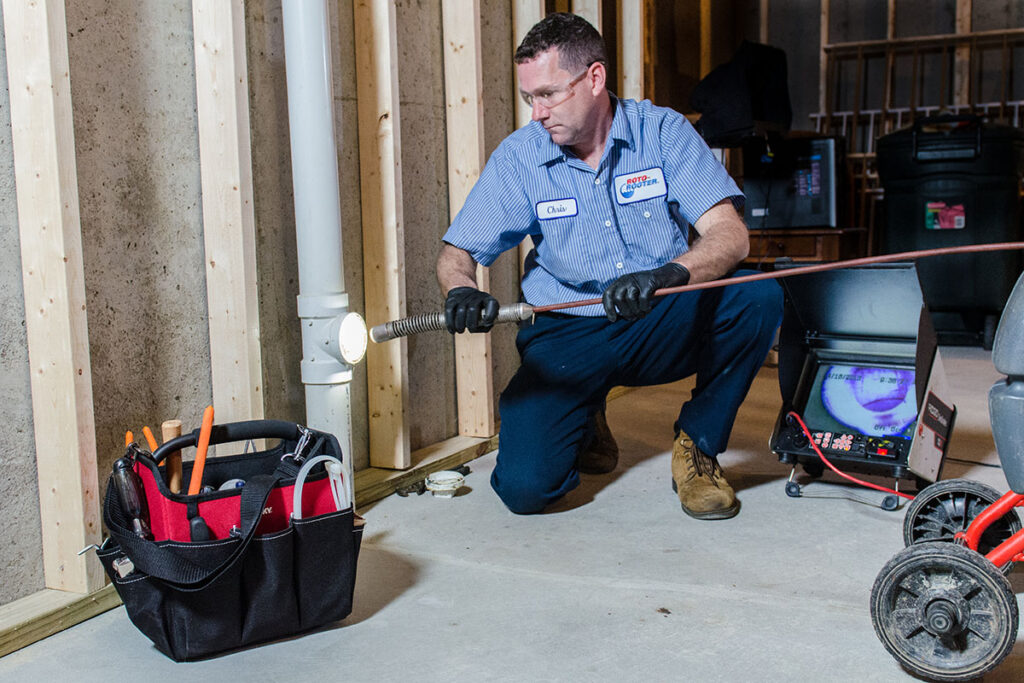 At ROTO-ROOTER, we use top notch products & quality plumbing equipment to ensure your home comfort satisfaction. Contact our plumbing repair experts today for a free estimate!
Rheem hot water tanks • Quality residential hot water heaters
Navien tankless hot water heaters • Moen faucets and shower valves
Trusted & Recommended Since 1935
With over 80 years of experience, Roto Rooter is a professional plumbing service with a reputation for quality workmanship and reliable services across Canada. With 4.7+ stars on Google, we're one of the best plumbers in Kelowna, BC.
Wolfman
September 19, 2023
Booking appointment was easy, plumber arrived right on time I feel that the service provided was professional and thorough. Got the membership which saved me money immediately, as well as any service I might need in the next year. Preventative inspection of our sewer turned out to be timely intervention before a sewer back up. We now have piece of mind.
Karen Wolfe
September 18, 2023
We have been working with RotoRooter for the past year in identifying and resolving drainage issues at our strata. Liam and team are amazing, and we have always been impressed on the responsiveness and quality of service.
Michael Bond
September 18, 2023
Quality work, kind and professional technicians.I would recommend and I will hire them again for any plumbing work.
Holly Kadlec
August 27, 2023
I had an emergency on a Saturday. There was a leak in a pipe below my water shutoff so it had to be dealt with. Nathan arrived within an hour. He spent 3 hours fixing the issue. He was a life saviour!!
We had a weird plumbing issue and Nathan was the one that they sent to see me. He was super knowledgeable very skilled in his work and eventually it resolved what like I said was a very weird situation amazing I would highly recommend them. And don't be afraid to ask for Nathan you will get a good guy!!!
Haile Habtegiorgis
August 25, 2023
Responsive, on time, and very professional.
Armaan Sidhu
August 24, 2023
Very good service. .
Rene Haudenschild
August 19, 2023
Job well done!
---
Our experienced team provides a full range of residential plumbing and commercial plumbing services in Kelowna at competitive rates.
Call a Kelowna plumber today! 778-760-3792
Plumbing Repairs and Maintenance | Clogged Drain Cleaning Services | Clogged Toilet | Clogged Drain | Kitchen Sink Repair | Shower Repair | Hot Water Tank & Tankless Water Heater Repair | Backflow Prevention Testing | Plumbing Renovations | Pipe Thawing | Trenchless Excavation | Roto Rooter Plumbing